The holiday season is nearly here – now is the time to make sure your TrueView for Action (TV4A) campaigns are set up to get you the best results. Whether this is your first time running this campaign type or you have tested in the past, this post will cover a few added features to make sure your TV4A campaigns are optimized for success.
Sitelinks
Just like search campaigns, you can now add sitelinks to go along with your video ads. Capitalize on the holiday season by adding relevant links to current promotions, hot products, and more. Your goal is to make it easy and enticing for a user to click through.
During Google's testing phase, advertisers saw a 23% increase in conversions when they included sitelinks.
This is a very simple and easy win for your TV4A campaigns. You can easily use your existing account sitelinks, or you can create specific sitelinks to use just for this new campaign.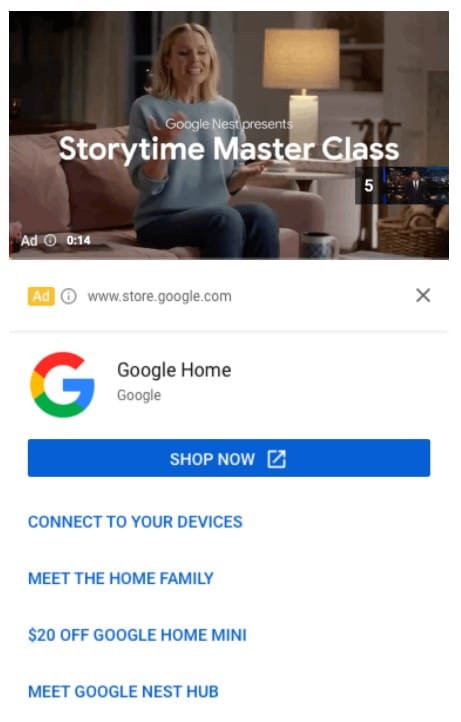 Call-to-Action Extensions
If you are not using a call-to-action (CTA) when advertising, you should. CTAs prompt users towards the end goal action you want them to take by encouraging the user viewing the ad to take that specific action.
Whether you want a potential customer to "Shop Now," "Get a Quote," or "Save Now," be sure to add this powerful extension to the mix.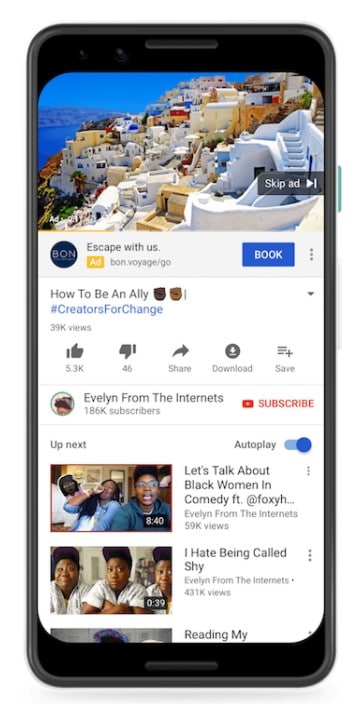 Lead Forms (beta)
The lead form extension has rolled out to search campaigns and is currently in beta for TV4A campaigns. What's great about this extension is that you are able to embed a lead form within your ad; the user actually does not have to click through the ad and then fill out your form.
Why is this great? You are getting more user information upfront and giving them more reason to act right away. Additionally, this is another way to add more elements to your ad and make it feel more complete. 
TV4A campaigns are a great way to add a new element to your paid digital marketing mix. With a more complete campaign featuring these added extensions, you are setting yourself up for more opportunities to convert.