At first glance, Instagram is a platform for drool-worthy meals, glorified selfies, and silly dog photos. So why are so many popular brands like Nike, Tiffany & Co., and Starbucks throwing millions of advertising dollars into it?
The answer is simple: reach and engagement.
Instagram recently hit 1 billion active monthly users including over 25 million business accounts, and a projected 14 billion USD in revenue since its humble launch back in 2010. With audience numbers like that, brands can't afford to not be on Instagram if they want to capture a large percentage of the consumer population.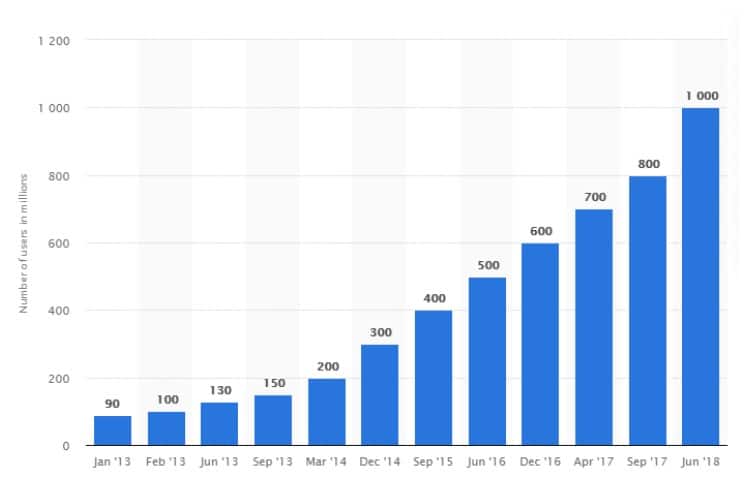 Compared to Facebook, with over twice the amount of active daily users, an average image on Instagram gets 23% more engagement. Audiences on Instagram are more likely to share, comment and interact with a brand versus other social platforms, but that doesn't only apply to the app.
In an Instagram survey, about 80% of shoppers said that Instagram helps them decide whether they should buy a product or service. Of those surveyed, about 87% would take action after seeing a product on Instagram: such as following a brand, visiting their website, or making a purchase online.
When it comes to site traffic, Instagram users stay, on average, over 3 minutes after landing on a webpage. That's a 45% longer site average than Facebook traffic and 40% longer than Twitter, making Instagram a more effective use of advertising efforts than other leading social platforms.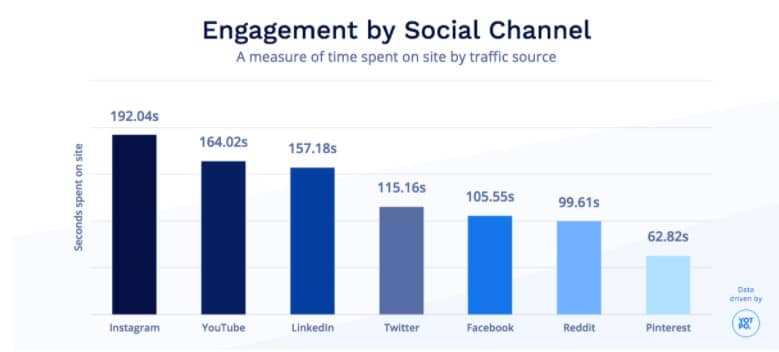 Creating a strong brand presence is crucial to a successful Instagram marketing strategy. Part of what makes the platform so appealing is the sense of community. Instagrammers want to hear from their favorite brands and interact through direct messages, comments, and sharing their personal experiences with products or services.
Plan Instagram campaigns beyond awareness to drive action at every step of the consumer journey by:
Delivering targeted ads to reach key audiences.
Using relevant hashtags to help users discover your brand.
Interacting with your community to enforce brand loyalty.
Reinforcing your brand authenticity with user-generated content and product reviews.
Boosting shoppable content and products to re-engage users with your brand.
Promoting limited-time offers your followers can take advantage of.
If your brand isn't already advertising on Instagram — what's stopping you? With Instagram's large and highly-engaged user-base, there's no denying the impact it can have on your business. Now is the time to harness the power of Instagram and see how it can benefit your online sales.