Multimedia Ads are the latest responsive ad format offered on Microsoft Bing.com search pages. This new option provides an opportunity for advertisers to showcase their brand and products with a rich ad format.
Multimedia Ads are designed to combine your assets like images, headlines, and descriptions with the power of machine-learning technology to deliver your content through attention-grabbing large visual ads. These ads will be prominently featured on the right rail (right side of the search results) or in the mainline at the top of the search results pages. They also allow for greater visibility and some exclusivity as there will be just one Multimedia Ad on a page for only one advertiser at a time.
How Do They Look?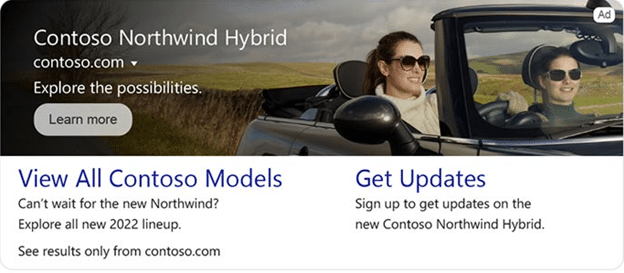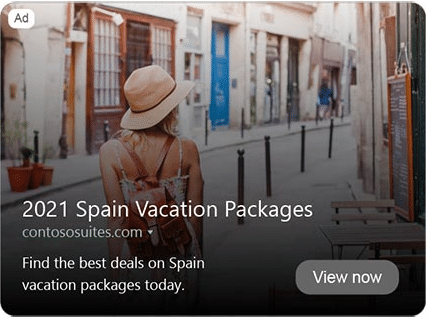 Getting Started with Microsoft Multimedia Ads 
The Multimedia Ads setup process should look very familiar as it closely resembles Responsive Search Ads but with the additional ability to use rich visual assets in combination with text assets. For optimal performance, it is recommended that you upload multiple ad variations of high-quality images in all four aspect ratios: 1.91:1, 1:1, 1:2, and 4:1.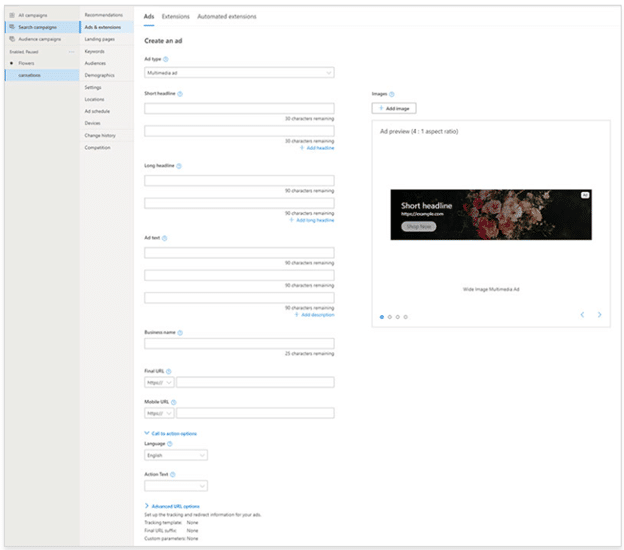 What You Should Know
Multimedia Ads offer the richest ad experience on the search results page today, and to effectively compete for the user's attention, a +40% bid modifier will be applied as the default setting. There is flexibility to utilize the positive bid adjustment setting at other levels to help your Multimedia Ads gain more visibility without affecting your performance of other ad types, which currently supports a range from +20% to +900%.
Microsoft Advertising also includes the ability to have auto-created ads with your existing image and text assets. The recommendations will use AI to speed up the launch of Multimedia Ads for your brand. If you're not interested, you'll have only seven days to apply or dismiss recommendations, so keep an eye out. If you don't choose either, they will be automatically applied. In order to maintain control of the creation process, you can also opt out of the auto-apply functionality at the account level.
Advertisers should consider taking advantage of this exciting new ad format to enhance visibility and better differentiate their ad presence from competitors with Multimedia Ads.
What's Next?
In addition to the opportunities that Multimedia Ads will bring to your digital advertising efforts, there are a number of even more exciting enhancements coming in the relatively near future.
Enhanced mainline experiences with new rich formats, including video
Multimedia Ads for Retail: Combining the power of Multimedia Ads with your product feeds
Additional Bing surfaces and expansion to the Microsoft Audience Network
New CPM-based auto bidding strategies for Multimedia Ads
Additional import opportunities of your rich media assets from other ad platforms
Keep an eye out for these additional features of Multimedia Ads as Microsoft Advertising continues developing tools to further the reach and visibility of your brand.