Google rolled out free shopping listings almost two years ago, in what felt like a return to the old days of Froogle. Showing only on the Google Shopping tab and directly below the Sponsored Shopping ads, free listings take up a lot of space.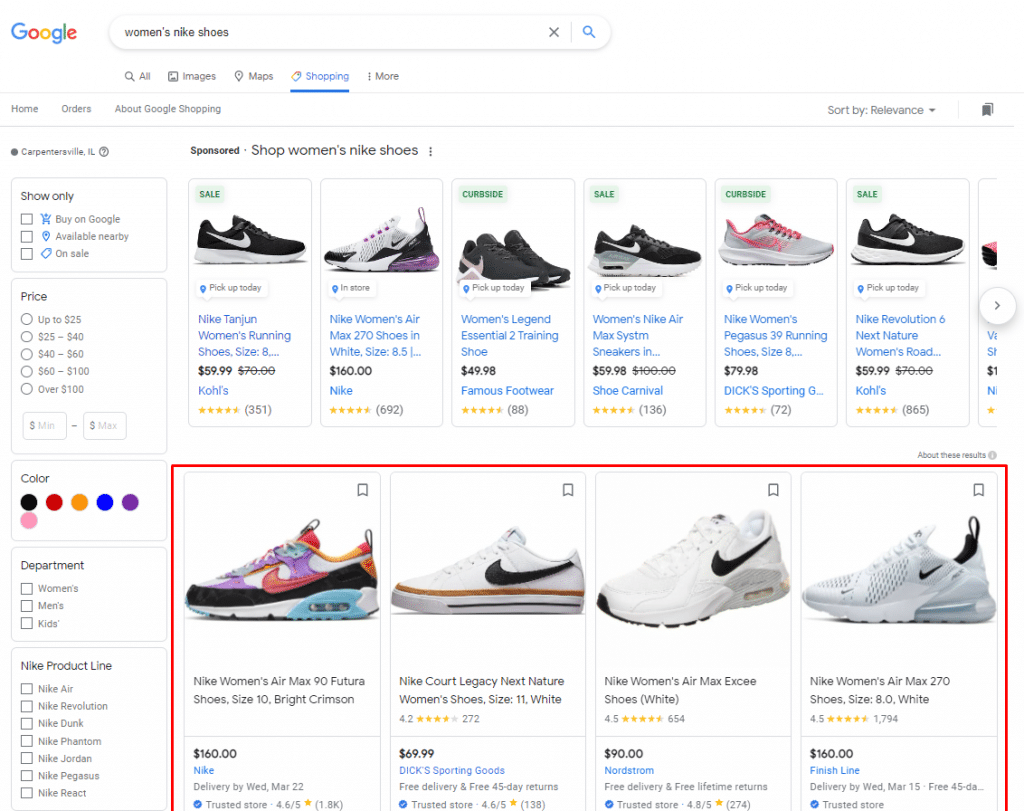 But in that time, they've also expanded where you can show, beyond just the Shopping tab. Free listing results can also show in:
Rich Results: available on mobile and desktop globally; Rich Results appear in the search results as a few lines of text with product information like reviews, prices, availability, and more.

Popular Products: available on Mobile only globally; Popular Products only show for products in the Apparel & Accessories category. This visual listing is great as it can show as results or even a product carousel of products that are relevant to the user in that category. You can filter by brands or retailers, with links to the sites to learn more.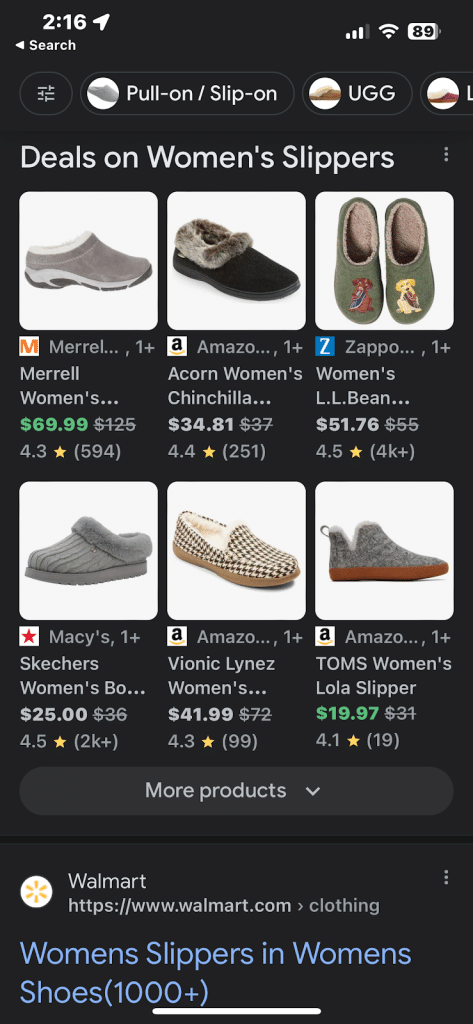 Shopping Knowledge Panel: available on mobile and desktop in select countries; these listings show on the right side of the Search Engine Results Page (SERP) and will show results by company, including price, availability, offers, and reviews.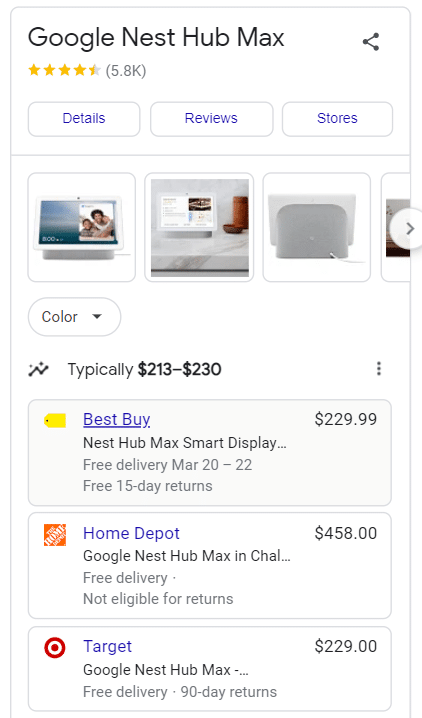 Google Images, including Google Lens: available on mobile and desktop globally;
Google Images: Google images is an under-rated tab on Google, where you can hone in on images. Free product listings can show there, usually as a carousel, and include a Product tab, as well as the price and where it can be purchased.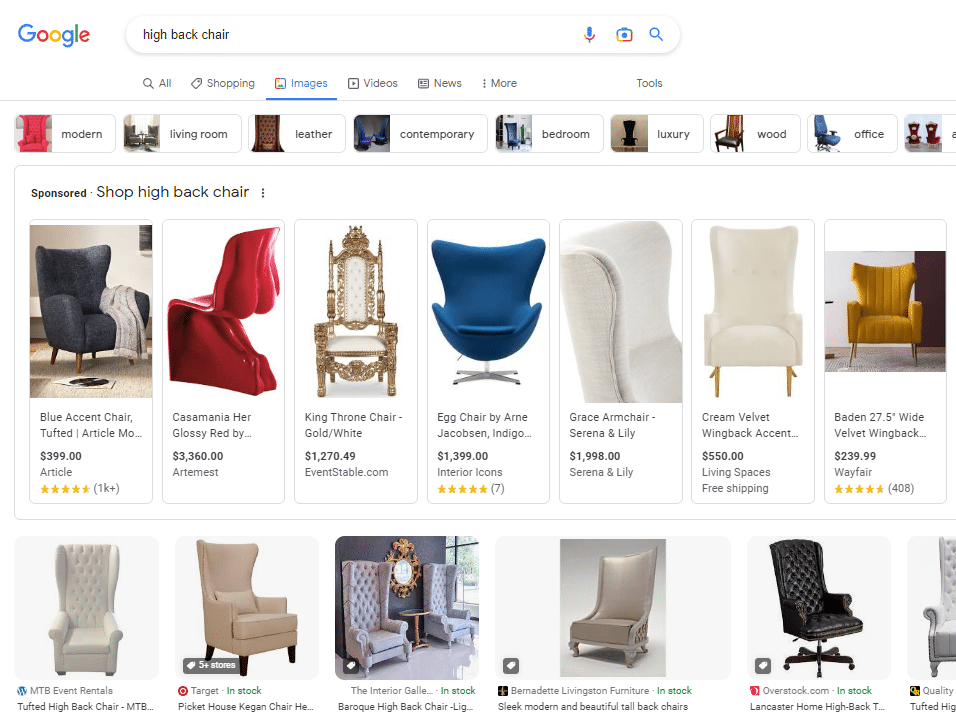 Google Lens: the Google Lens feature allows users to click the Lens icon and bring up other similar products.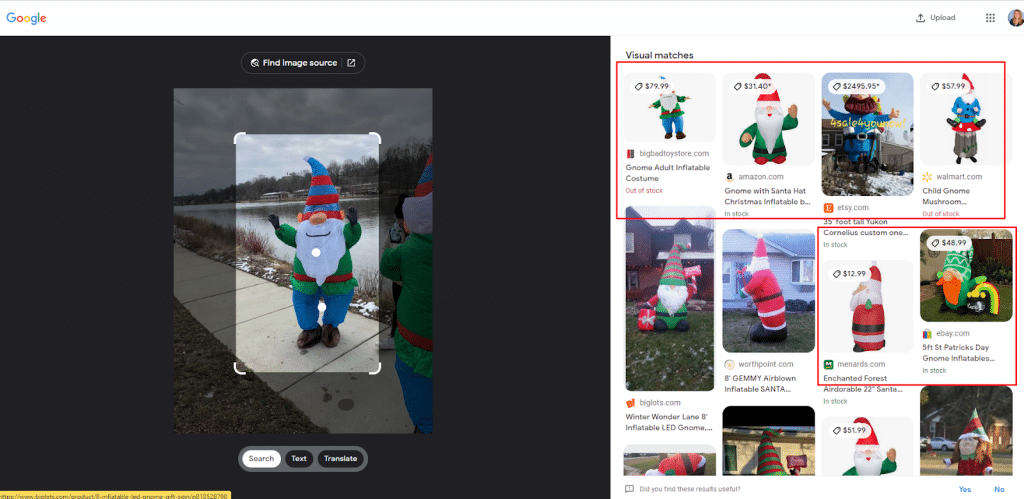 YouTube: available in select countries with "strong trust signals;" YouTube watchers can see product images below or next to a video with products for sale. Additionally, searches on YouTube for products can also bring up items available for purchase.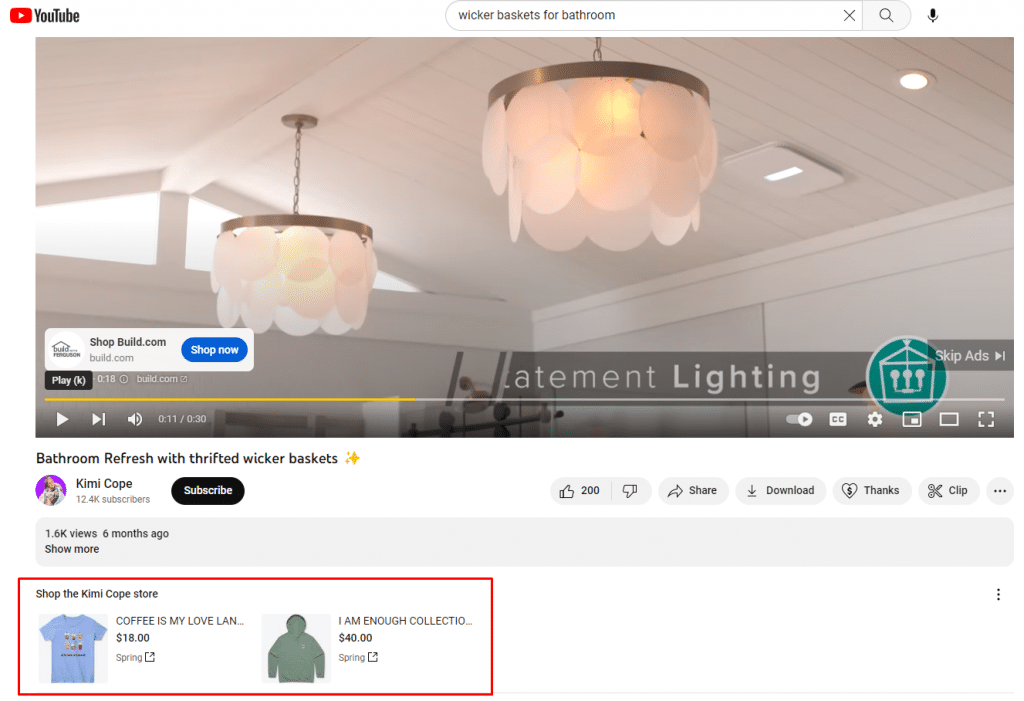 With all these ways to show free product listings, how do they stack up against the traffic from paid ads?
Here are the details from one of our clients putting paid Shopping ads against free shopping listings:

When we head into the Dashboard for the free listings, we get the following detail for the last seven days for the same client as above. You'll see no segmentation for the different places we list above, but you will see traffic results as well as conversions, which is an update since our last blog. The conversion data comes from GA4 Analytics, so you'll have to have that set up, configured for a purchase event, and linked to your Google Merchant Center account.
Let's compare to the Paid results: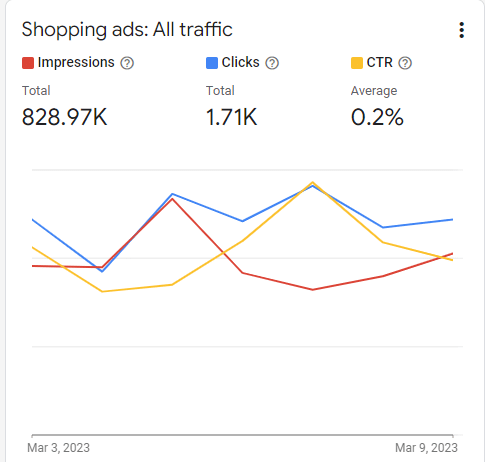 Google doesn't include conversion results here, but looking at the Google Ads account, we get 24 conversions versus 239 from the paid campaign (at $5.26 CPA). Not a huge amount, about 10%, but the conversions were free, so that's great. If you are already sending a feed to Google Merchant Center, it's a no-brainer to add Free Listings as an option.
If you are already submitting a feed to Google Merchant Center, you'll be able to tell right on the Overview page if you are opted into Free listings. If you are not, go to Products, and then to Feeds in the left-hand navigation. From there, click the Free listings box.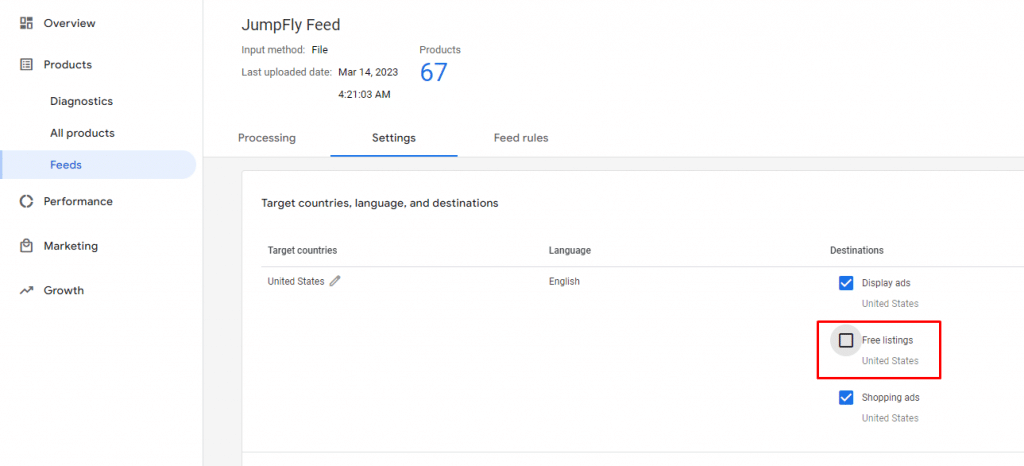 And even if you aren't doing paid Shopping ads, it's not a bad idea to send your products to Google Merchant Center. I have one client who is in a very competitive market – customized items like notebooks, pens, umbrellas, and such – who has eight websites. We submit all eight sites to Google Merchant Center, only for free listings. It's an easy lift for a very low cost to show up in those results.
You'll need to claim and verify your website (done using Google Analytics, Google Tag Manager, or a code added to your site), add your business information like your address and phone number, and load your feed. There's a Free listing setup option in the dropdown under the gear in the upper right corner, which will walk you through it.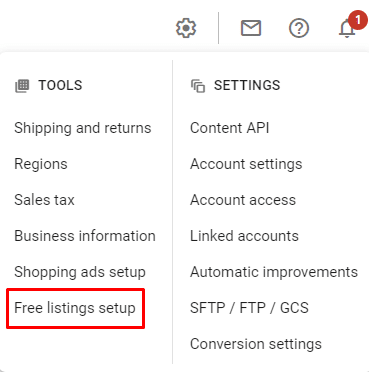 Free product listings are an easy win for any ecommerce client. Ecommerce platforms like Shopify can submit products easily via the Google Channel App, and other ecommerce platforms also integrate or have apps to link.