Award Winning PPC Management Since 2003
Pay Per Click Management
Is All We Do
Experience. Reputation. Results.
Smart Digital Marketing Since 2003
Google/Bing, Facebook & Amazon Ad Management
Experience. Reputation. Results.
For over 15 years we've been providing just one service – PPC Management. We've built and trained the best group of over 35 dedicated professionals available anywhere. We understand just how important your PPC investment and results are to your bottom line. This is exactly why we focus exclusively on PPC and nothing else.
100% Pay Per Click Management
All In-House Team – No Outsourcing
Month-To-Month Services
Total Account Transparency
Dedicated PPC Professionals
Custom Solutions for Each Client
Google, Facebook & Bing Certified Partners
We've Earned the Highest Levels of Support & Respect
Proprietary 24/7 Monitoring Software
JumpFly developed revolutionary, proprietary PPC management software, available exclusively for our clients. Through years of advancement, our powerful PPC alerting software tracks all client accounts around the clock every day.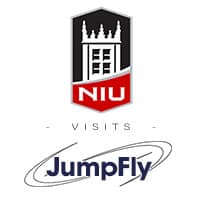 JumpFly hosted an in-office informational session with students from Northern Illinois University's Interactive Marketing Technology course. NIU students were welcomed into JumpFly's Elgin, Illinois office and received information from JumpFly staff on a wide range of topics. These bright young minds were invited to take JumpFly's pre-interview aptitude test to give them a glimpse into what their potential future employers may require. They were also able to ask questions pertaining to their future in the digital advertising space.
JumpFly employs many graduates from Northern Illinois University, so it was beneficial for current students to hear from alumni who are working in their desired field. During the question and answer session with JumpFly staff, NIU students were able to have discussions and ask our in-house paid search experts about time management, common daily issues, whether or not they should get a Master's degree, the importance of understanding client goals, and many more topics.
JumpFly Account Managers and Specialists were happy to be able to share their industry knowledge with these students and hope that they found their visit memorable and useful for their future job searches. We wish these students the best of luck in the future and welcome them into the world of digital advertising.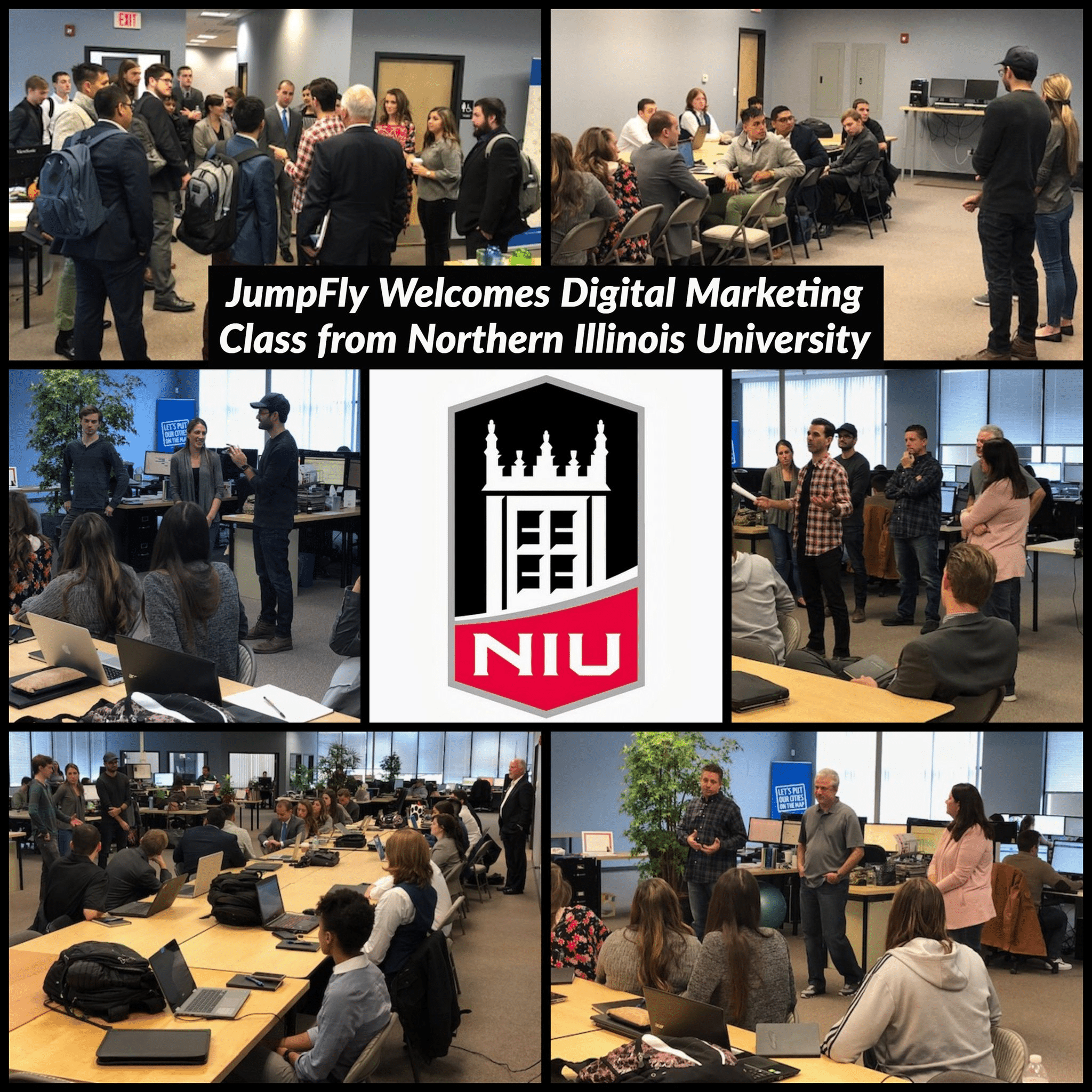 About JumpFly:
JumpFly professionally develops, implements and manages Google, Bing, Facebook and Amazon advertising accounts, enabling clients to maximize results while saving time and money. Proper setup and management of these unique ad platforms often determines an advertiser's success or failure. JumpFly's full-service solution enables clients to focus on their core business while achieving the best possible results from their digital advertising campaigns. JumpFly is a Premier Google Partner, Facebook Certified Partner, and Bing Elite Agency. JumpFly assists more than 400 clients and has an A+ rating from the BBB.
Watch our commercial to quickly learn more about who we are and what we do.