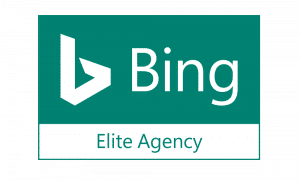 Elgin, IL: Microsoft names JumpFly as one of a select group of top performing partners to act as trusted advisors with the Bing Network.
As a Bing Ads Elite Partner, JumpFly will further their expertise and service provided to clients through access to exclusive training, marketing and technology development.
This Elite Partner recognition by Microsoft demonstrates that JumpFly continues to lead the way in their industry after 13 years of focusing only on PPC management.  JumpFly is proud of their all in-house team of professionals who help more than 450 small and mid-sized advertisers achieve great PPC results.  JumpFly's experts look forward to helping clients capitalize on expanding their Bing advertising as it continues to grow globally, with nearly one third of PC search market share in the US, over 20% in the UK and over 10% in five additional markets.  
"JumpFly has demonstrated to be a key partner for Bing Ads and we're excited about their participation in the Bing Elite partner program.  The service, training and expertise JumpFly is able to provide are helping our customers achieve better results," said Lynne Kjolso, Bing Ads General Manager, Americas Search Sales.
For more details about JumpFly, please visit www.jumpfly.com
For more details about the Bing Partner Program please visit: https://aka.ms/bingpartnerannounce