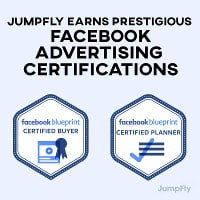 November 15, 2017 – The JumpFly Facebook Ad Management Department passed several rigorous exams to earn the elite status of Facebook Certified Planning Professional and Facebook Certified Buying Professional. These distinguished designations differentiate JumpFly from the pack as recognized experts in the field of Facebook advertising.
According to Facebook, the Certified Buying Professional Certification recognizes advanced-level competency in: managing, creating and purchasing ads, ad buying types, improving performance and delivery via the ad auction, troubleshooting ad issues, mapping ad formats to advertising objectives, audience targeting, Facebook reporting, mapping KPIs to buying objectives, understanding and testing the Facebook pixel and SDK, and leveraging consumer insights and the product catalog.
The Facebook Certified Planning Professional Certification recognizes advanced-level competency in: managing Pages, selecting and using advertising objectives, targeting audiences for maximum impact, using Audience Insights, optimizing reach and frequency, implementing planning strategy and best practices, understanding and learning from measurement solutions, and expertly tying Facebook products into a successful marketing and communication strategy.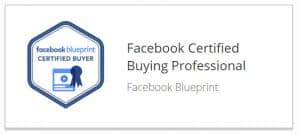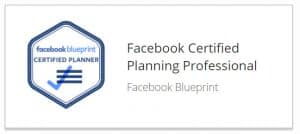 JumpFly is extremely proud of their talented and growing Facebook division's achievements. Facebook continues to be a platform of impressive growth and opportunity for JumpFly clients. JumpFly President Michael Marchese stated, "With the ever-changing nature of this platform, having a team of fully certified Facebook professionals is extremely valuable to our clients, and will help maximize their Facebook advertising results." Learn more about JumpFly's Facebook advertising management.
About JumpFly:
JumpFly professionally develops, implements and manages Google AdWords, Bing Ads, Yahoo Gemini and Facebook pay-per- click advertising accounts, enabling clients to maximize Internet advertising results while saving time and money. Proper setup and management of these powerful programs will likely make the difference between an advertiser's success or failure. JumpFly's full-service solution enables clients to focus on their core business while achieving the best possible results from their search engine marketing campaigns. JumpFly is a Premier Google Partner, Facebook Certified Professional and exclusive Bing Elite Agency. JumpFly assists more than 400 clients, offers a money-back- guarantee, ranks as the #1 PPC Management Company by TopSEOs and Clutch, and has an A+ rating from the BBB.