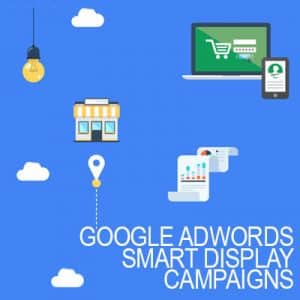 We live in a world of "smart" things. Smart phones, smart TVs, smart watches, smart thermostats – even smart lightbulbs! So, what does this have to do with Google AdWords? Well, Google AdWords has launched their very own "smart" product, Smart Display Campaigns!
A Google AdWords Smart Display Campaign is a great way to grab the attention of potential new customers apart from your manually targeted campaigns. If you use conversion tracking, have received at least 50 Display Network conversions, or at least 100 conversions on the Search Network in the last 30 days, you're eligible to start a Smart Display Campaign.
Smart Display campaigns are a perfect fit if you're mainly using Remarketing to target users on the Display Network, but want to reach people earlier on in the buying process. If you want a fast, high-performing campaign and are new to Display, Smart Display is a great option.
Just like smart phones and other smart products, a Smart Display Campaign makes things easy for you. Setup is simple, the management interface is user friendly, and checking on your performance is a streamlined. Finding what works won't require the running of complex reports.
Your Smart Display Campaign will optimize in days by automatically setting bids, targets and selecting the best combination of ad copy and images to give optimal performance. Because of this, your new campaign will help you find the people that matter the most.
You already know business has improved with the addition of smart tools. Let's help you utilize one more!