Google's new Adwords interface is slowly being rolled out to select customers.  When or who is getting the new view isn't being shared, but the new interface roll out should be completed by the end of the year. We're seeing more and more of our clients given the option to switch to it (there was even a few days, just a few weeks ago, when ALL our clients had the option, before Google rolled that change back).
The initial excitement of something new can quickly be replaced by anxiety of how to navigate and get to the data you are accustomed to viewing.  Here are five quick tips to keep you rolling along while you explore the numerous cool features (and remember, you can always return to the existing version of AdWords at any time, particularly because not all current features are accessible in the new experience).
1. Get Back to What You Know – Going to Campaign, Ad Groups or Keywords on the left Nav bar will get you to the familiar grid view from traditional AdWords.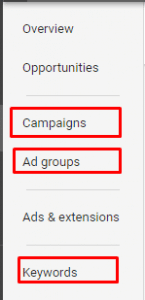 2. Customize Your View – Modifying column views is simple. Select the Bar Graph and modify your columns.  Columns are customized via check box approach which I find to be easier and more intuitive.
Another great feature is the ability to save "column sets".  Column sets are customized views that you can easily toggle between.  This is applicable to any view in the left nav bar.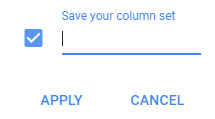 3. Tools, Billing and Settings – The "three dots" in the upper right-hand corner of the header will get you to many familiar features. Planning, Shared Library, Bulk Actions, Measurement and Setup can all be found here.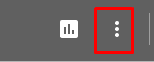 4. Downloads – The "three dots" is your friend again, this time in the grid view. Clicking here will get you to the download section.  Intuitive and easy to navigate.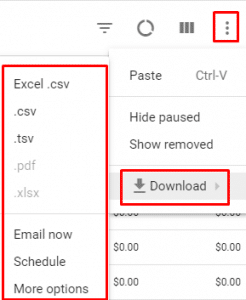 5. Return to Previous AdWords – If you are still unsure of the new view you can go back to what you know. As of July 21st there is no "Dimensions tab" features in the new AdWords. This is an important feature commonly used. Go to "three dots" in the header and "Return to previous AdWords" to get back to the previous AdWords view.

Change is always tough but the layout and new features are very nice.   I look forward to learning the new interface better but knowing these key areas/features will keep me moving along without missing a beat.