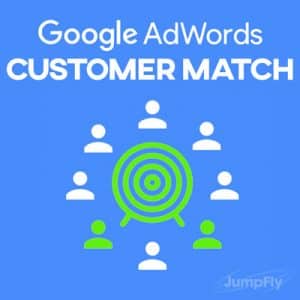 Customer Match is an invaluable tool, allowing you to easily connect with your customers. Currently available on Search, YouTube and Gmail, Customer Match can help you increase brand awareness and drive conversions. By uploading a data file of your customers' email addresses directly to AdWords, you can create or update a campaign to target your Customer Match audience. When those customers are signed into their Google account, they see your ads as they use Google Search, YouTube and Gmail.
Similar audience targeting using your Customer Match audiences is also available for YouTube and Gmail. This means that, much like targeting a remarketing list (and assuming you meet minimum eligibility requirements), you can target a similar audience by adding it to an ad group in your campaign.
Now Customer Match affords even greater flexibility by allowing you to add or remove specific email addresses or replace your entire list without having to create a new one.
Some effective ways to use Customer Match include:
Combining Customer Match with RLSA to market merchandise to your customer base.
Creating product-specific customer lists to create even more targeted ads based on your customers' previous purchasing history.
Creating customized landing pages and ads for a particular subset of customers.
Customer Match also incorporates a number of useful features. Customer email lists don't expire and there is no limit on how long customers can be kept in a Customer Match audience. If you have a Customer Match audience or similar audience in your manager account, you can also share them across other managed accounts. You can also use the AdWords API to upload data files and manage your audiences.
Customer Match is a natural extension of your marketing with a myriad of uses.