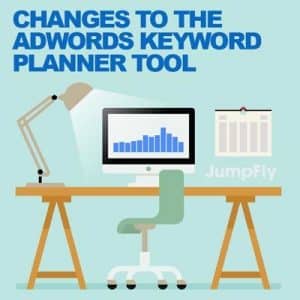 For years Google has provided a tool that helps the marketer find useful keywords to use in their campaigns. Found under the Tools tab in the Google AdWords interface, the Keyword Planner allows the user to find related search terms in order to make sure their ads show for as many searches by potential customers as possible. Other useful information the Keyword Planner gives to their users are the average monthly searches per month and suggested bid price for each search term. If you combine this information with the ability to geographically target a certain area, the marketer is able to figure out what kind of volume a product or service will generate for the customer and at roughly what price per click.
Inside the Google Keyword Planner tool there are two different sections that show search terms based on keywords the user types in a search bar. Until recently, the top section would show only search terms that matched the keywords that were searched exactly, and the bottom section would show search terms that Google felt were closely related. The user is able to check off terms that they want to add to a downloadable plan that they can use to help build their campaigns. Now Google has changed the top section to include variations and even abbreviations of the terms in the search bar in order to try and help the marketer(and sometimes NOT the keywords actually searched for, as those are lumped under near matched terms). Due to this new variation Google has added, the marketer now needs to take the time to go through the top section and make sure each search term is what they want in their campaign before adding it to their downloadable plan.
Although it will take a little extra time for the marketer to make sure Google is suggesting the right search terms, the extra terms provided on average will provide more relevant keywords and clicks for each customer. Moving forward, Google will likely continue to make changes to their Keyword Planner as well as other tools. As long as we continue to be open to change, we will be able to get more out of each tool Google has to offer.