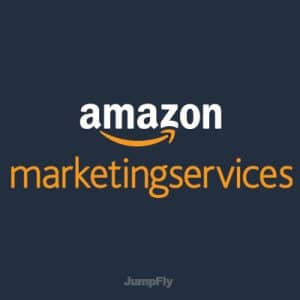 Amazon Marketing Services has launched new campaign and ad creation tools. When you log in to your Amazon Marketing Service account you may notice an orange light bulb icon in the upper right corner of the main advertising screen. When you click on the orange light bulb icon this brings up some helpful guides that will walk you through campaign creation for the specific ad types that Amazon Marketing Services offers. For example, under the "Guide me through creating a campaign" section, you can select Sponsored Products, or Headline Search, or Product Display. Each one of those will take you step-by-step through the campaign and ad creation process. These are very helpful guides for anyone new to Amazon Marketing Services ads, as well as a nice tool that allows you to quickly try out an Amazon Marketing Services ad type that you might have not tried before.
They are also providing links to webinars and tutorials under this new "How can we help you?" section. You'll find both introductory 101 style courses, as well as more advanced level 201 courses for Sponsored Products and Headline Search ads.
In addition, under the "Help Resources" section, you will find numerous help articles, including a Getting Started Guide, as well as detailed Optimization Guides for Headline Search, Sponsored Products, and Product Display ads.
If you are new to Amazon Marketing Services PPC Ads, and even if you have some experience with the AMS platform, these are great guides to help you get the most out of your Amazon paid marketing efforts. JumpFly does offer Amazon Marketing Services management, so feel free to reach out to us to see if we can help you with your Amazon needs.